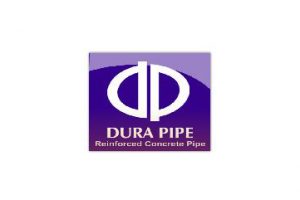 Services : Manufacturer and Supplier
Products : Reinforced Concrete Pipes
Phone no. : +971 3 784-7476
Fax no. : +971 3 784-7477
P.O. Box : 29703 Dubai UAE
Email : durapipe@binharmal.net
Website : www.binharmal.net
Reinforced Concrete Pipe (RCP) is composed of high strength concrete, reinforced in the longitudinal and circumferential directions with high strength steel. The pipe's main utility is for the storm and sewer applications.
The product option includes lining or coating depending on the inherent requirements of the project. These pipes have been used extensively in both open trench and jacking applications.
Our pipes are joined with the bell and spigot type of joint, which is sealed with a rubber O-ring. The flexible joint simultaneously ensures water tightness while accommodating any minor movement that may arise as a result of material expansion or contraction, pipe settlement or lateral displacement.
The smooth interior surface provides significant hydraulic advantages, while maintaining its integrity under the worst of site conditions.
Our product have been taken a step further with an improved joint system that is coupled with high strength and quality concrete to increase both flexibility and strength, particularly in jacking procedures.
Since our inception, we have taken pride in introducing economic solutions to our client while adhering to the highest standard of quality.
Bury it forget about it.