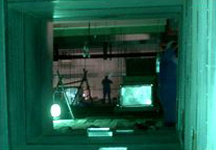 EPC FOR ASAB FULL FIELD DEVELOPMENT (FFD)
Oil and Gas field
Client : Abu Dhabi Company for Onshore Oil Operation (ADCO)
Consultant : Petrofac International Ltd
Value : AED 290 Million
Duration : September 2009 – September 2013
Location : Western Region – Abu Dhabi
THE CHALLENGE
The project is located in the western region of Abu Dhabi, and is part of the oil and gas field of ASAB.
Petrofac has awarded the contract to NBHH in 2008 for a contract duration of 44 months.
Given the location of the project, in the middle of the desert, and taking into account the requirements and constraints related to working with the oil and gas industry, the logistics became a critical aspect of the works and the strict implementation of all safety, quality and environmental procedures became a must.
Over 1000 staff from NBHH were trained to work in this environment, and were an integral part of this challenging achievement.
SCOPE OF WORKS
• Construction of RCC buildings for sub stations at various locations
• Construction of central control building with specialized finishes
• Service buildings and gate house including all the MEP services in highly sensitive oil field area, designated as hazardous area, where the stringent control of safety and quality procedures is exercised by the client
• Asphalt road works, gulch road as well as fixing of Kerbstone and Interlock paving
• Installation of concrete batching plant
– – – – – – – – – – – – – – – – – – – – – – – – – – – – –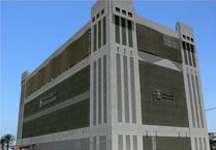 TABREED-DISTRICT COOLING PLANTS
Contract DM 03, Contract DM 04 & Contract SZR-2
Client : Tabreed, National Central Cooling Co. (PJSC).
Consultant : Cassia & Partners (For SZR-2) / Eng. Adnan Safarini (For DM03 and DM04)
Main contractor : SNC – LAVALIN GULF CONTRACTORS L.L.C.
Value : AED 95.8 Million
Duration : October 2006 – September 2009
Location : Dubai
THE CHALLENGE
The largest mall in Al Ain, this project is basically a multipurpose development that comprises a 145,000 m2 shopping mall housing 400 retail outlets. The latter were handed over in 'shell and core' state to enable the fit out works of leading brands such as:
• Contract DM03 – Al Rashidiya
• Contract DM04 – Al Kifaf
• Contract SZR-2- Sheikh Zayed road
The SZR2 project is located nearby the prestigious Burj Khalifa and is designed to supply chilled water for Business Bay metro station and other surrounding towers.
It is designed for a capacity of 35000 T using 20 chillers and equipped for future expansion.
NBHH has carried out these projects on a turnkey basis, including the foundations, structure, architectural and finishing works.
SCOPE OF WORKS
• Foundations, sub structure and super structures
• Architectural works
• Chambers and lifting stations
• Entire HVAC system
• Fire detection and protection system
• All Mechanical, electrical and plumbing
• Testing and commissioning
*** For Complete List of Projects kindly email us info@nbhh.ae